Announcements: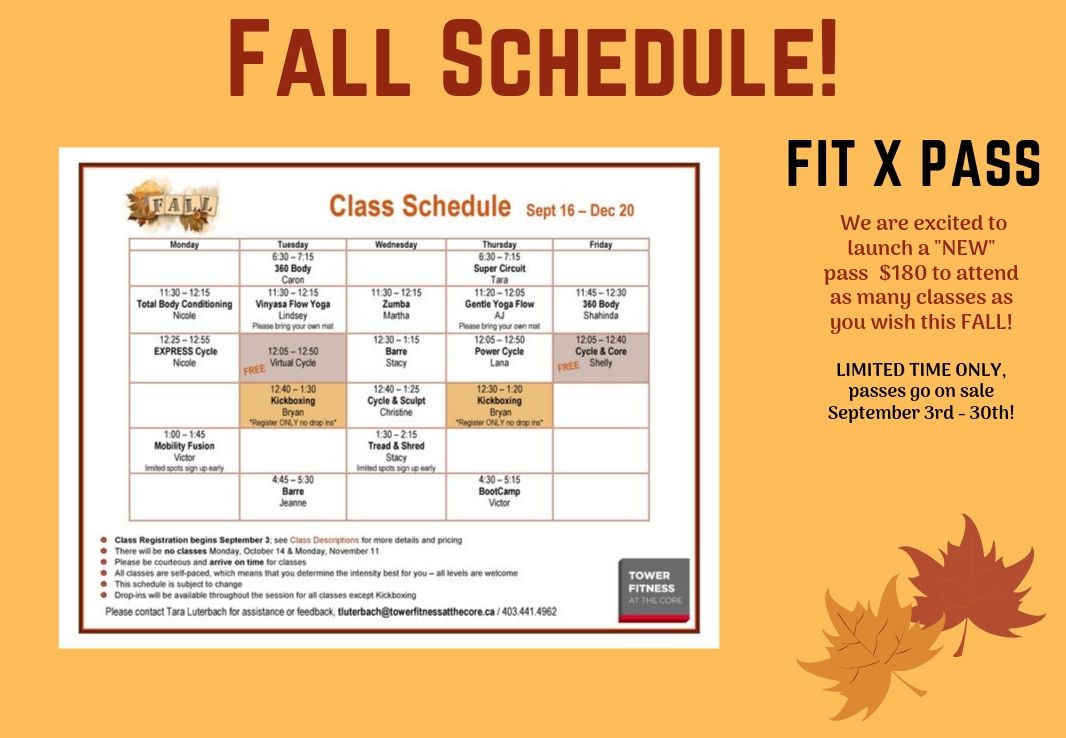 Fall Class Schedule!

In the upcoming season we are excited to introduce a variety of NEW Fitness Classes! From Mobility Fusion, EXPRESS Cycle, Super Circuit to Gentle Yoga Flow. With so many options there will be a class that suit your preference!
Registration for class series is open September 3rd and drop-in spots will be available for most classes throughout the session.
Go to our Member Portal to register!
---
Introducing the NEW "Fit X Pass"! 
In the upcoming season we are excited to bring to you the "Fit X Pass" to satisfy all your fitness cravings. For $180 you can purchase a pass that will allow you to attend as many classes as you wish!
(Limited Time Only – Purchase your Fit X Pass September 9th – 30th.) 
---
New Member App!
We have an app that can be downloaded to your phone and makes it easy to add classes, purchase drop ins or personal training and manage your schedule!
Search for: Tower Fitness at the CORE in your App Store.
If you have already signed up through our Member Portal you will use your username and password that has already been created. If you don't remember please contact us and we can reset it for you! 403-441-4962
---