NEW July-August Class Schedule!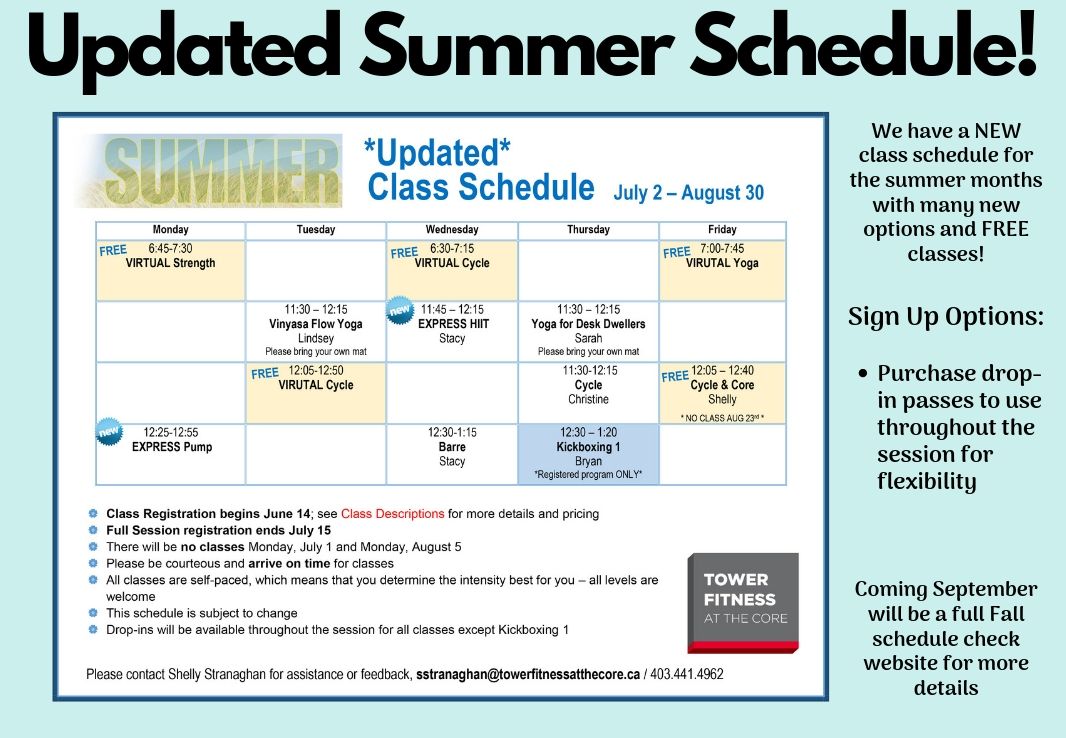 This schedule will be effective July 2nd – August 30th. You can purchase a single drop in pass, a package of 5 or 10 at the front desk or through our Member Portal.
Try out one of our new express 30 min class options for the summer: Express HIIT & Express Pump.
To View the schedule please click on link below:
Summer 2019 Schedule – Updated Copy
Summer Class Descriptions & Pricing
---
To sign up for classes online please go to our Member Portal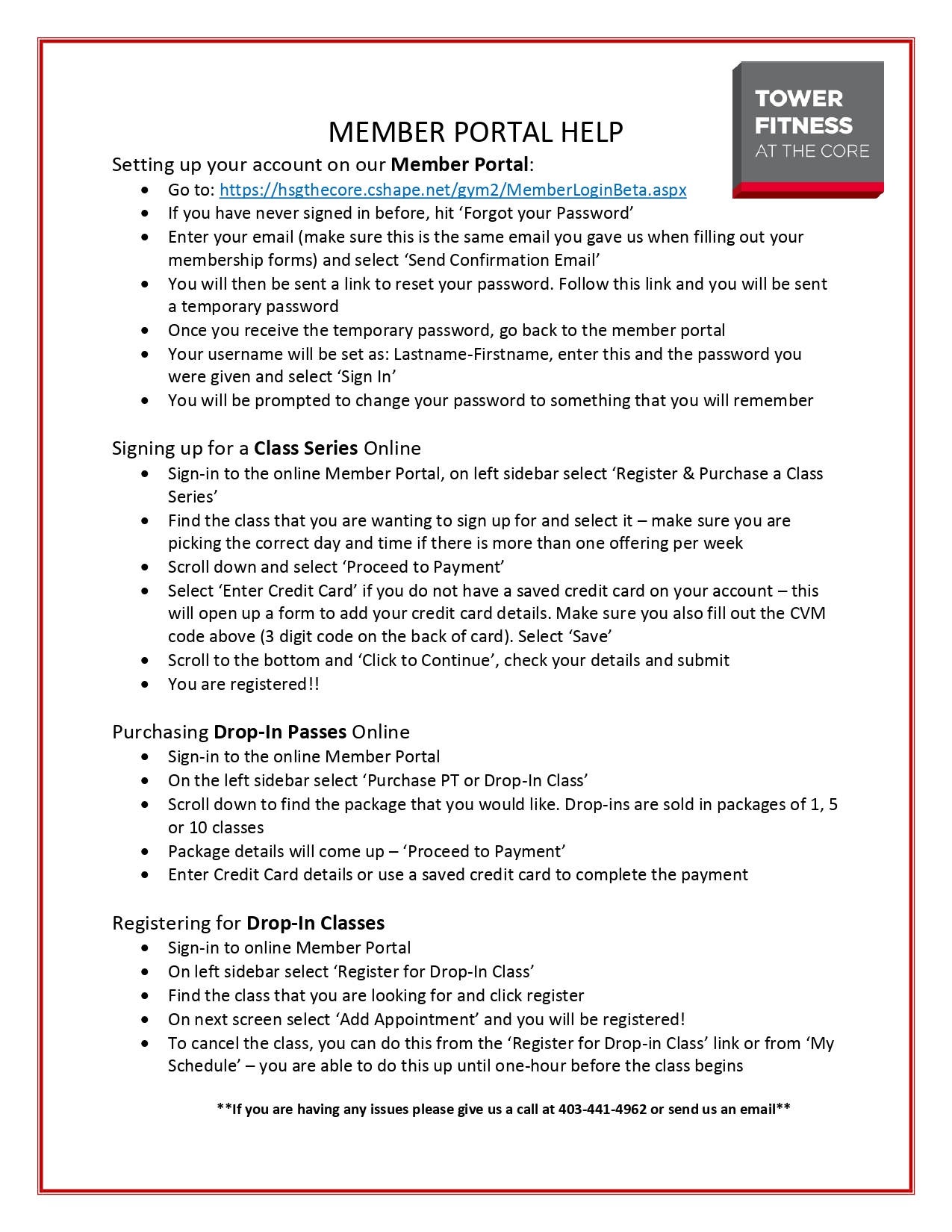 FREE CLASSES: To sign up for any of our free classes, you will need to add the 'Free Classes' package to your account. This will be found with the Drop-In class packages. Follow the directions above to access this package!
---
If you have not logged in before – you will need to reset your password.
Username is lastname-firstname. Click 'forgot my password' and enter your email. ShapeNet will send you a temporary password. Upon your first time logging into our portal, you'll be asked to change your password.
Drop In Pass – Single/Five/Ten – Want the flexibility to drop into different classes where you see fit?  Register up to 7 days in advance for most classes*, first come first served.
Left bar select –

PURCHASE SERVICE PACKAGE
* For safety reasons, no drop in spots will be available for Kickboxing classes *
Spring Session: April 1 – June 28, 2019

Summer Session: July 2nd – August 30th, 2019
---
New Member App!
We have an app that can be downloaded to your phone and makes it easy to add classes, purchase drop ins or personal training and manage your schedule!
Search for: Tower Fitness at the CORE in your App Store.
If you have already signed up through our member Portal you will use your username and password that has already been created.  If you don't remember contact us and we can reset it for you!  403.441.4962