Winter Class Schedule!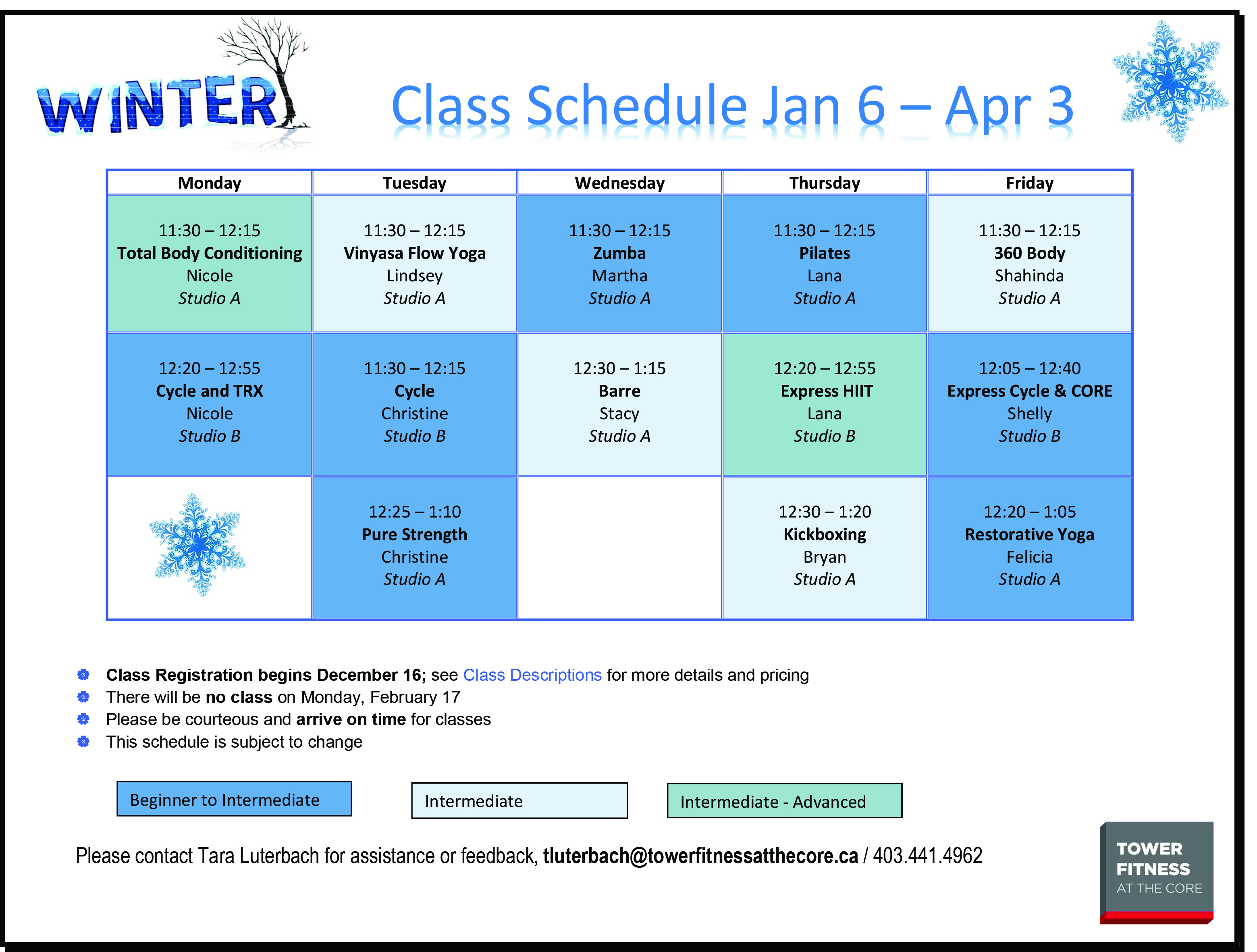 This schedule will be effective January 6th – April 3rd. No classes on February 17th
At Tower Fitness at the Core we have pricing options that work for everyone!
Option 1: Class Series– Sign up for the entire series you're guaranteed a spot every week & you save money.  Register early, full session registration ends February 7th.
Option 2: Drop-in Passes-If you have an unpredictable work and/or travel schedule, you may want to try our drop-in class option.  Drop-in passes can be purchased in singles and packages of 5 or 10.  Drop-in spots are available on a first come, first serve basis.  You can reserve a drop-in spot up to 7 days in advance.
Express Drop In Pass – We have 3 express classes (35 mins in length) that require an express drop in pass.  This pass can only be purchased in singles and is slightly cheaper than our regular drop in pass.  You are still able to use your full drop in pass for an express class if that is easier.
Option 3: Fit X Pass- $180.00 attend as many classes as you wish in the Winter. 
All of the above can be purchased in our Member Portal, the Tower Fitness App or at the front desk.
To View the schedule please click on link below:
Class Descriptions Winter 2020
---
To sign up for classes online please go to our Member Portal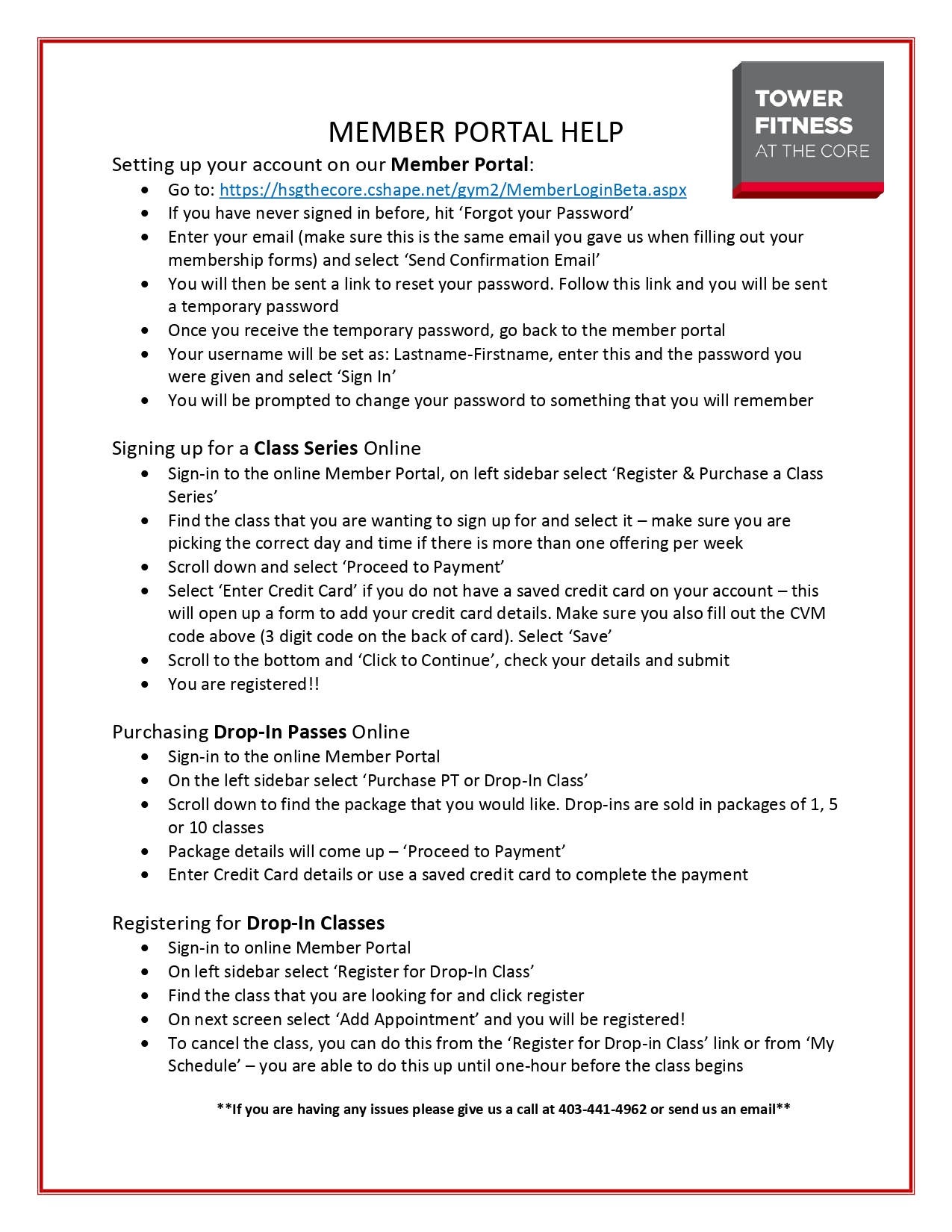 If you have not logged in before – you will need to reset your password.
Username is lastname-firstname. Click 'forgot my password' and enter your email. ShapeNet will send you a temporary password. Upon your first time logging into our portal, you'll be asked to change your password.
---
Member App!
We have an app that can be downloaded to your phone and makes it easy to add classes, purchase drop ins or personal training and manage your schedule!
Search for: Tower Fitness at the CORE in your App Store.
If you have already signed up through our member Portal you will use your username and password that has already been created.  If you don't remember contact us and we can reset it for you!  403.441.4962