Bryan Adolf – Kickboxing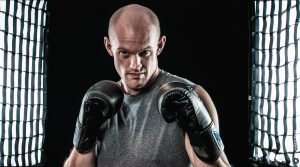 Kickboxing class is an exhilarating and dynamic experience that combines the art of striking with intense physical and mental conditioning. As you step into class, the atmosphere is buzzing with energy and determination.
The supportive and inclusive environment encourages hardwork, as you cheer on your fellow classmates and push each other to new levels of achievement. By the end of the class, you feel empowered, sweaty, and invigorated, knowing that you have not only improved your physical fitness but also developed self-defense skills and mental resilience. Whether you are a beginner or an experienced martial artist, a Kickboxing class provides an exciting and fulfilling way to push your limits, relieve stress, and unleash your inner warrior.
Trudy Lamb – Barre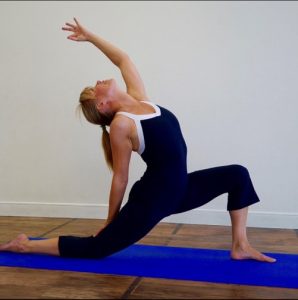 Trudy Lamb is a certified yoga, barre, and spin instructor. Her teaching style is energizing, challenging, and fun! She is also known for her amazing music playlists.
Trudy's barre class at the Core will sculpt your muscles using light-medium weights , resistance bands, and Pilates squishy balls.
You will leave feeling lighter, leaner and stronger!! All levels welcome.
Shahinda Ali – Strength & HIIT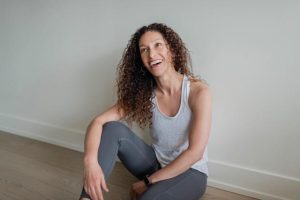 Shahinda is a certified group fitness instructor first getting her ACE (American Council on Exercise) certification in 1987 in Cairo, Egypt.  Upon arriving in Calgary in 2002, she then challenged the local AFLCA (Alberta Fitness Leadership
Certification Association) certification program and has been a member of both ever since.  With over 25 years of teaching, Shahinda continues to highly enjoy teaching fitness classes and is always challenging herself to stay up to date with the current fitness recommendations.  Her priority is to always offer a safe, effective and fun workout and to continue staying active with the members.  When not working, she takes pride in being a full-time mom to two daughters.  You'll often hear Shahinda saying " Mind over Body", "Yes you can!" and "Love your body".
Paul Larmer – Yoga 
Paul loves his work. He believes health makes all things possible. A member of the Natural Health Practitioners of Canada, Paul possesses a Physical Education Degree, Massage Therapy Diploma and Yoga Instructor Certificate. He spent 10 years in business for himself (Marathon Sports Massage, 1999-2002, Home Sanctuary Inc., 2003-2011) providing people with the confidence and knowledge to maintain their own health.
Paul is currently working to complete his new book, Equal Access: How Self Care is the New Healthcare in order to empower people to take charge of their health. Paul enjoys cycling to work, being a parent and trying new things.
He has had the experience of guiding dogsled tours, running marathons, teaching rock climbing and singing with the Irish Rovers! Good health has made all these experiences possible. Paul looks forward to meeting you and helping you do all the things that you want to do.
Tracy Mann – Yoga
BSPE, BA Economics, BComm
Registered with the Yoga Alliance
Tracy loves teaching yoga and has been doing it full-time since 2001. In 2003, He opened and co-owned along with a close friend, Yoga Passage, a large yoga studio in the Beltline area of Calgary offering over 50 classes per week with a staff of 18 amazing teachers. He sold the studio and 2015.
Tracy has taught well-over 12,000 yoga classes and was the lead facilitator of over 32 Yoga Passage Teacher Training courses graduating more that 540 yoga teachers. Tracy feels very gratefully for being invited to teach at many yoga studios and fitness facilities throughout Calgary including the Bodhi Tree, the Glencoe Club, the Winter Club, Moksha Yoga, Hot Yoga on 17th, the University of Calgary, the Bow Valley Athletic Club, Westside Recreation, Studio 85 HIIT and Yoga, and Passages Studios.
Janine Herman – Yoga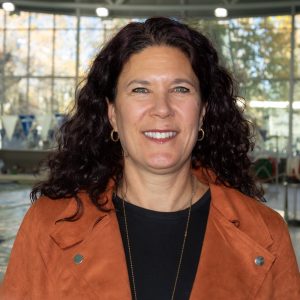 Janine loves yoga both for the physical and mental benefits. As a long time fitness instructor, Janine first became interested in yoga for the physical workout and quickly became captivated by the philosophy and practical learnings offered. As she always says "the way you do one thing is the way you doeverything" and the lessons learned on the mat have much to teach off the mat.
Janine teaches yoga, fitness and meditation classes and loves the variety of these 3 disciplines.
Outside of the studio, Janine has an amazing family including 2 grown kids, a husband, fabulous siblings, and parents she's in awe of (she was a bit of a rebel teen!). She's vegan because of her love of animals and she loves to travel, especially for yoga retreats, but is not a fan of flying!
Clara Mata – Zumba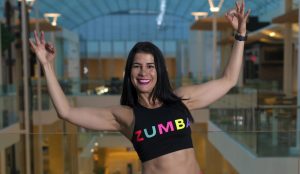 Clara does her best to share the Zumba philosophy while she teaches and aims to make her classes  "dynamic and fun".
She loves to hear how Zumba continues to change people's lives!
When she is not dancing, Clara can be found in her kitchen cooking delicious meals with her family. If you want to move the world with Clara, you can follow her on Instagram at @clara.mata.
Laura Brain – Barre-CORE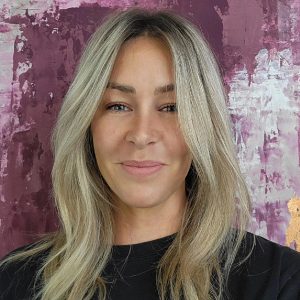 Laura joins Tower Fitness with a Barre & Mat Pilates certification, 600+ hours of practice, and a deep and genuine love for health, wellness and community. Laura's path to becoming an instructor initially started with an injury – craving movement but unsure on how to safely exercise, she set out to find a way to stay active during rehabilitation.
When she discovered barre/pilates, she was immediately hooked, so much that she switched from a long-time career in Health & Safety to instructing full time. When not at the barre or on the mat, Laura enjoys spin, snowboarding, volleyball, reading, music and time spent with her family, friends & animals.