Pedro Herdes
Personal Trainer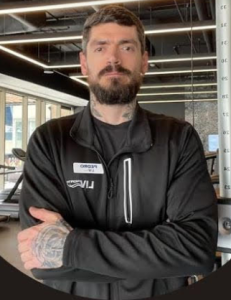 Education: Bachelor of Kinesiology, University of Lethbridge
Certification: CSEP Certified Personal Trainer
How I can help YOU? I think everyone deserve the right to an improved overall health and to feel good about themselves inside and out. I believe that when you FEEL GOOD, you excel in all areas of life. Getting fit and healthy doesn't need to be hard, you just need the right guidance and tools to jumpstart your fitness journey or take it to the next level. My focus as a trainer is on my client's needs. It could be weight loss, improving conditioning, getting stronger and more muscular, body recomposition or any other specific goal that is personal and tailored to you.
Shelly Stranaghan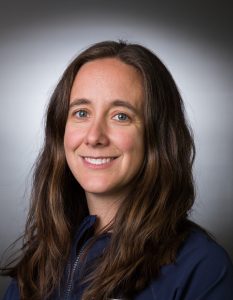 Personal Trainer
Education: Bachelor of Physical Education, University of Alberta
Certification & Training: CSEP-Certified Exercise Physiologist, FMS, TRX Suspension Training, AFLCA Personal Fitness Trainer
Shelly loves helping people become the best versions of themselves. She has been a personal trainer since 2000 and enjoys the variety and challenges each client brings. She has her Bachelor of Physical Education as well as an extensive list of fitness certifications. Shelly feels most rewarded when she sees her clients reach their goals and have fun while being active. Maintaining a work-life balance is important to her and she enjoys spending time with her family, getting active outside and riding her horse to unwind.
Ron Luciuk
Personal Trainer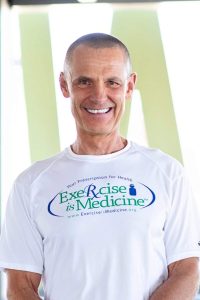 Education: BSc. Pharmacy
Certifications & Training: CSEP-Certified Personal Trainer, AFLCA Group Exercise Instructor (Cycle, Strength, Older Adults), Functional Movement Specialist. 
Training Specialty – Strength as it relates to Functional Movement. Cardiovascular conditioning. Exercise as it relates to overall health and current health or injury issues.
What inspires you? I am motivated by the endless benefits of exercise at any age as it pertains to health and fitness. I'm inspired by what my passion for fitness has done for me and how I can share that with others.
What do your clients say about you? My clients say that I'm passionate about exercise and fitness. My energy is "off the charts". I walk the walk. "If ever a trainer embodied the values of caring, respect and responsibility, it would be Ron", Louise C.
_
Christine Shudra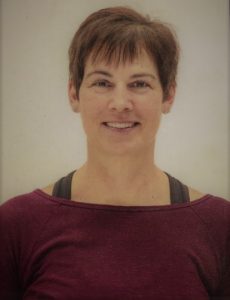 Fitness Instructor, Personal Trainer & Nutrition Coach
Certifications & Training:  MRU-Personal Fitness Trainer, SAIT-Nutrition for Healthy Lifestyles, Mini Band Trainer, Lebert Equalizer Trainer
Christine's journey into the fitness world started when a very dear friend asked her for help in regaining her strength after having many surgeries.  Christine believes she should know what she's prescribing, so she became a certified personal trainer in 2010.  More questions from clients and friends about nutrition, sent her back to school to become a certified nutrition coach in 2016.
Christine believes that movement, of any type, is one of the main components of a healthy lifestyle.  She is often heard saying "do what you can, just keep moving".  She coaches personal clients and varying formats of group fitness classes (strength, cardio, and bootcamp).  Christine is always looking for new ways to make exercise fun.  She incorporates new exercises and techniques, and is great at modifying an exercise for your skill or ability level.  Christine believes in a total body workout, whether working one-on-one or in a group atmosphere.   She is highly motivating and helps you find the inner drive to want to reach your goals, all while working within your activity level to keep you safe from injury.
Christine is always willing to talk about your fitness goals.  She can help you figure out the realistic changes you can incorporate into your lifestyle.  Her fitness and nutrition knowledge, combined with her desire to help people of all ages keep moving and fuel their bodies, leads to a positive and whole body approach to a healthy lifestyle.  Come join Christine and find out how she can help you keep moving.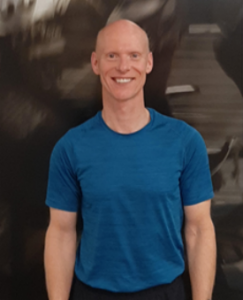 Paul Larmer,
Personal Trainer
Education: B. PE., McMaster University
Certification & Training: CSEP-Certified Personal Trainer, YMCA Group Fitness & Individual Conditioning Instructor, Certified Yoga Instructor, Registered Massage Therapist, Tabata BootcampTMLeader, TRX Trainer, Psychosomatic Therapist, Certified Clairvoyant, Energy Medicine Practitioner
Paul loves his work. He believes health makes all things possible. A member of the Natural Health Practitioners of Canada, Paul possesses a Physical Education Degree, Massage Therapy Diploma and Yoga Instructor Certificate. He spent 10 years in business for himself (Marathon Sports Massage, 1999-2002, Home Sanctuary Inc., 2003-2011) providing people with the confidence and knowledge to maintain their own health.
Paul is currently working to complete his new book, Equal Access: How Self Care is the New Healthcare in order to empower people to take charge of their health. Paul enjoys cycling to work, being a parent and trying new things.
He has had the experience of guiding dogsled tours, running marathons, teaching rock climbing and singing with the Irish Rovers! Good health has made all these experiences possible. Paul looks forward to meeting you and helping you do all the things that you want to do.
Michele Merrell
Personal Trainer
Educa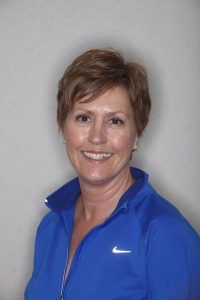 tion: B.PE., University of Alberta
Certification & Training: CSEP-Certified Exercise Physiologist, Master Precision Nutrition Coach, AFLCA Group Exercise Leader, TRX Suspension Training, Stott PilatesTM Intensive Mat-Plus. 
Michele has been working as a fitness professional in downtown Calgary corporate facilities for 20+ years. She is a CSEP Certified Exercise Physiologist and Level 2 Precision Nutrition certified coach. Michele helps busy people form healthy habits so they can lose weight, build strength, and have more energy.
She promotes progress over perfection and believes that showing up consistently will get you where you want to go. She especially enjoys helping beginners discover the joy of regular physical activity and watch them reap the benefits.
Michele is a native Calgarian and avid traveler. She loves to experience new places, eat delicious food, and meet new people.  Her recreational pursuits include downhill skiing, cycling, hiking, and stand-up paddle boarding when visiting warmer climates.