Shelly Stranaghan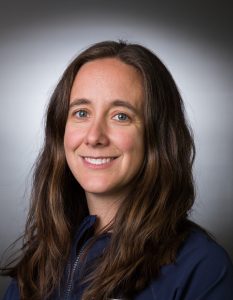 Manager; Personal Trainer
Education: Bachelor of Physical Education, University of Alberta
Certification & Training: CSEP-Certified Exercise Physiologist, FMS, TRX Suspension Training, AFLCA Personal Fitness Trainer
Shelly loves helping people become the best versions of themselves. She has been a personal trainer since 2000 and enjoys the variety and challenges each client brings. She has her Bachelor of Physical Education as well as an extensive list of fitness certifications. Shelly feels most rewarded when she sees her clients reach their goals and have fun while being active. Maintaining a work-life balance is important to her and she enjoys spending time with her family, getting active outside and riding her horse to unwind.
Victor Leung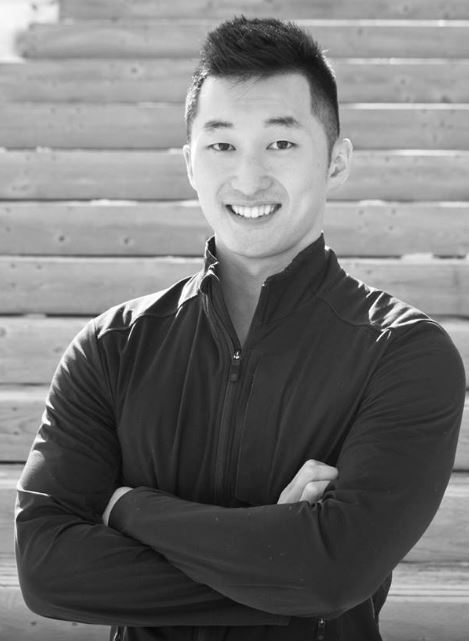 Fitness Consultant; Personal Trainer; Group Fitness Instructor
Education: Bachelor of Health and Physical Education, Mount Royal University
Certification & Training: TRX Suspension Training, AFLCA Resistance Training, NCCP Level 1 (Olympic Weightlifting)
Victor has always had a strong passion for health and fitness. Victor's fitness journey began during his undergraduate degree, he trained and competed in multiple open and provincial weightlifting competitions. As he realized that fitness became his outlet when he needed to feel energized, accomplished, and happy. Victor spent his last year in down under which was nothing short of a roller coaster filled with amazing adventures and ocean activities. He found a new appreciation for the ocean as he surfed his way up the east coast of Australia. Where later on he scuba dived the great barrier reef, then flew to Indonesia, Bali to obtain his PADI Open Water Diver License. Victor is currently pursuing his NSCA – CSCS strength and conditioning certification. Feel free to contact Victor about any fitness or sport-specific goals and he will be excited to help!
Tara Luterbach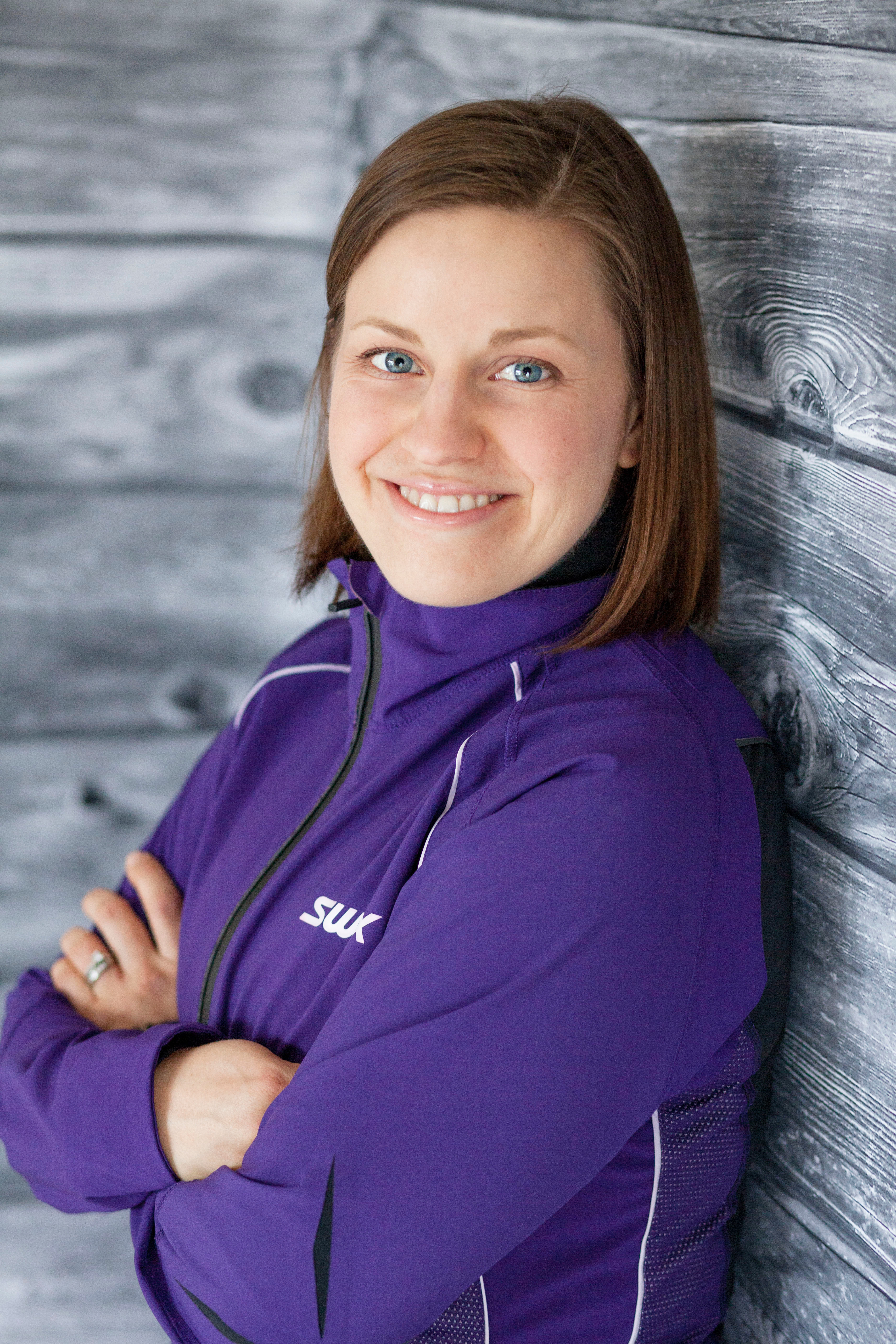 Education: BKin. Mind Sciences, University of Calgary
Certification & Training: CSEP- Exercise Physiologist, TRX certified, Pre-Postnatal Specialist, Olympic Level 1 Weightlifting
Tara has had a unique training background where she has trained individuals with movement challenges, beginner weightlifters to athletes and individuals with chronic injuries.   Tara loves to help people move better and get stronger.   After having her second child, she incurred some health challenges that took her knowledge of health and wellness to even greater levels.  She has also recently become certified as a pre and postnatal specialist.
Tara has worked in the fitness industry for nearly 20 years.  Fitness and wellness have always been an important part of her life.   She believes it is so important to find ways to be consistent with exercise and meet your body where it is at while being challenged to improve.  Fitness and health gains can take on many forms and can be very unique to the individual.  Tara loves spending time with her family, time in the mountains or outdoors doing various activities like mountain biking, hiking or running.
Tyler Tait
Education: MSc. Kinesiology, University of Saskatchewan. BPE, University of Alberta.
Certifications: NSCA-Certified Strength and Conditioning Specialist
Tyler Tait has a passion for helping people achieve their health and fitness goals. Tyler has spent over 10 years studying and working in the Sport and Fitness field. During his time in Academia, Tyler studied sport and sport performance. Tyler spent a lot of my time working with athletes and coaches to implement training programs to reduce injuries and aide in improving performance. Tyler focuses is on utilizing fundamental and functional exercises in order to improve health, fitness, and physical performance. Sometimes the best methods are the simplest! Whether you have been training for a while or are new to health and fitness training, Tyler will be able to get you moving towards your goals and keep you on the right path through out your journey. If your goals change so will your training to match what you want to accomplish!
Tim Licudine,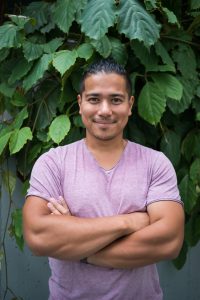 Personal Trainer
Education: BSc Mind Sciences in Kinesiology, University of Calgary & 3000-hour Massage Therapy Diploma, MaKami College
Certifications & Training: CSEP-Certified Personal Trainer, TRX R4 certified
Tim exercises so that he has the freedom to move the way he wants to, eat the way that he wants to, and live the way that he wants to. He wants to show his clients that fitness isn't just about a number on a scale, the number of kilometers you can run, or even the amount of weight you can lift. Those numbers will come and go. Rather, fitness is having the discipline to take care of your body and having the confidence in yourself and your abilities in your everyday life.
Tim has an intense desire to help people. He really cares about his clients. Training allows him to help people in a variety of ways. Tim understands the mental and emotional side of fitness and wants to show how fitness can affect not only your body, but almost every aspect of life.
Tim is always looking for ways to expand his knowledge.  He loves to learn – not just about things that will help him with his career – but anything that will help him grow and make him a better person today than he was yesterday. Tim likes to test his limits and work to conquer his fears, so is constantly trying out new ways to test his body and mind.
Christine Shudra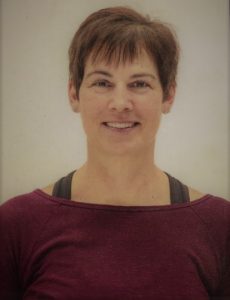 Fitness Instructor, Personal Trainer & Nutrition Coach
Certifications & Training:  MRU-Personal Fitness Trainer, SAIT-Nutrition for Healthy Lifestyles, Mini Band Trainer, Lebert Equalizer Trainer
Christine's journey into the fitness world started when a very dear friend asked her for help in regaining her strength after having many surgeries.  Christine believes she should know what she's prescribing, so she became a certified personal trainer in 2010.  More questions from clients and friends about nutrition, sent her back to school to become a certified nutrition coach in 2016.
Christine believes that movement, of any type, is one of the main components of a healthy lifestyle.  She is often heard saying "do what you can, just keep moving".  She coaches personal clients and varying formats of group fitness classes (strength, cardio, and bootcamp).  Christine is always looking for new ways to make exercise fun.  She incorporates new exercises and techniques, and is great at modifying an exercise for your skill or ability level.  Christine believes in a total body workout, whether working one-on-one or in a group atmosphere.   She is highly motivating and helps you find the inner drive to want to reach your goals, all while working within your activity level to keep you safe from injury.
Christine is always willing to talk about your fitness goals.  She can help you figure out the realistic changes you can incorporate into your lifestyle.  Her fitness and nutrition knowledge, combined with her desire to help people of all ages keep moving and fuel their bodies, leads to a positive and whole body approach to a healthy lifestyle.  Come join Christine and find out how she can help you keep moving.
Paul Larmer,
Personal Trainer
Education: B. PE., McMaster University
Certification & Training: CSEP-Certified Personal Trainer, YMCA Group Fitness & Individual Conditioning Instructor, Certified Yoga Instructor, Registered Massage Therapist, Tabata BootcampTMLeader, TRX Trainer, Psychosomatic Therapist, Certified Clairvoyant, Energy Medicine Practitioner
Paul loves his work. He believes health makes all things possible. A member of the Natural Health Practitioners of Canada, Paul possesses a Physical Education Degree, Massage Therapy Diploma and Yoga Instructor Certificate. He spent 10 years in business for himself (Marathon Sports Massage, 1999-2002, Home Sanctuary Inc., 2003-2011) providing people with the confidence and knowledge to maintain their own health.
Paul is currently working to complete his new book, Equal Access: How Self Care is the New Healthcare in order to empower people to take charge of their health. Paul enjoys cycling to work, being a parent and trying new things.
He has had the experience of guiding dogsled tours, running marathons, teaching rock climbing and singing with the Irish Rovers! Good health has made all these experiences possible. Paul looks forward to meeting you and helping you do all the things that you want to do.